Fantastic Ideas for Pallet Wood Recreations
Pallet wood recycling isn't at all an ordinary art. To excel in this art this is essential to be completely smart and innovative because one just can't pick up the wood work tools and then simply get started. For this you have to be master in taking measurements, you have to deal with the pallet wood planks and dis assemble them very carefully, then you have to chalk out the whole plan that how exactly you are going to mould and shape the article. For the starters here are some fantastic ideas for pallet wood recreations.
This has always been a great idea to make such creations especially for your pets. In some of the earlier projects we made several pet houses, and here we have got a chicken coop that is a very important thing if you are breeding the chicken at your house.
From distant view this could look like a smart wooden pallet made table. But actually this is a cooler stand that would keep your cooler on a reasonable height. And would protect it from all the vulnerabilities. Plus you can also use some reclaimed materials to give it a pure industrial touch.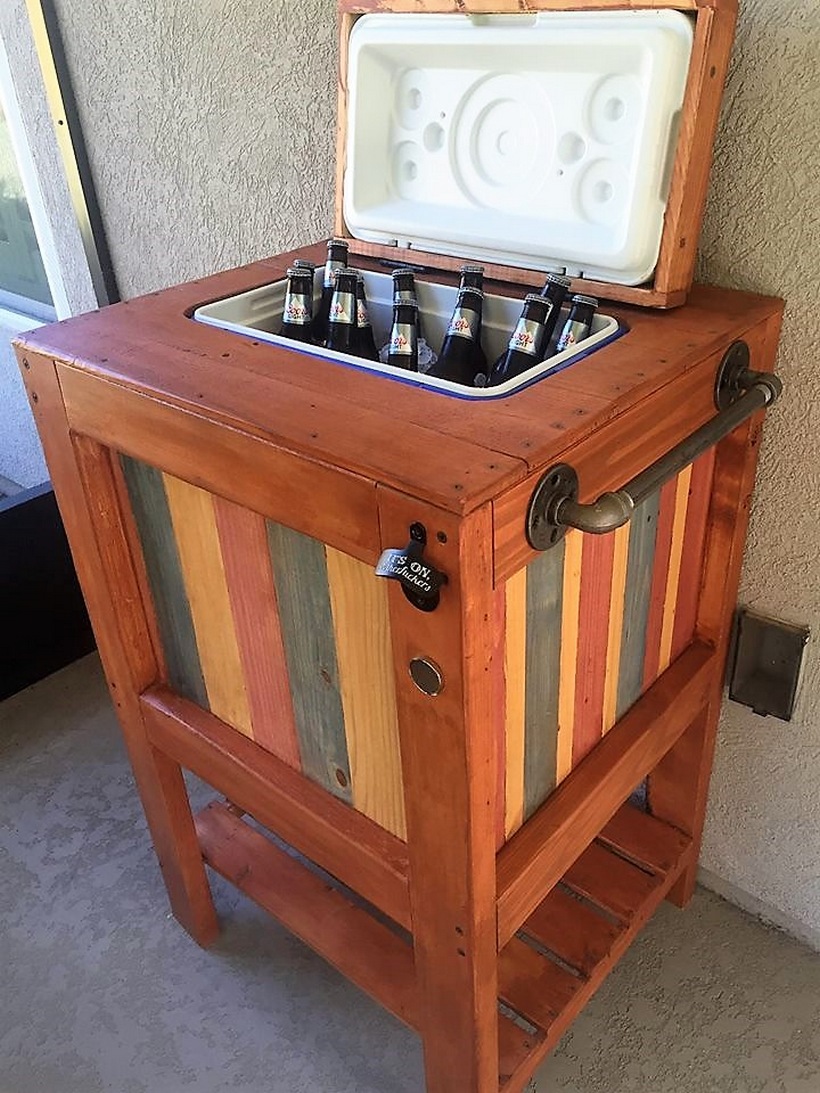 These garden cabins are again something that is very much in. like people really like these wooden shelters inside their green landscapes and even in patios in some cases. They tend to use these wooden cabins for different purposes. And the good thing is that all wood pallet planks could be used in this certain project.
And in the end this tilted pallet wood made table is again made wholly using the simple wood pallet planks. This sets one free from the burden of arranging some additional supplies. This makes an ideal garden potting table which has a dual impact like this would be used as a regular table and would also look as a perfect garden décor item as well.